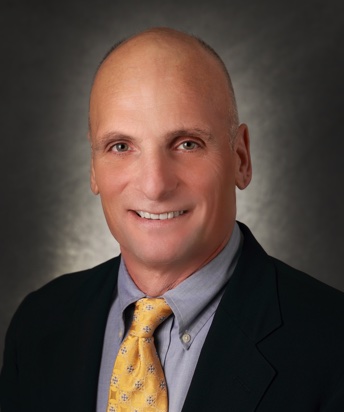 Richard A. Nicodemo
Principal / Lawyer
330 452 8831
330 452 8856
Richard A. Nicodemo is the principal of The Law Office of Richard A. Nicodemo, LLC. He has extensive litigation and trial experience and has represented individual and small business clients in a wide variety of legal matters. He was admitted to practice by the Supreme Court of Ohio in 1984, The United States District Court, Northern District of Ohio in 1985, The United States Court Of Appeals, Sixth Circuit in 1988, and The United States Tax Court in 1990.
In 2013, Mr. Nicodemo was elected by his peers to serve as President of the Stark County Bar Association. In 2014, Mr. Nicodemo received the Community Legal Aid Pro Bono Recognition Award. Mr. Nicodemo serves his community by volunteering his legal services to Legal Aid and the Coleman Center.
In addition, Mr. Nicodemo has served on the Board of Directors of the Stark Social Workers Network, a non-profit community based organization that provides various programs targeting the needs of at risk children, youth and families, since 2007.
Education
Mr. Nicodemo received his juris doctorate from the Capital University School of Law in 1984, as an honorary graduate of the Order of the Curia.
Mr. Nicodemo earned a Bachelor of Arts degree in History and Government from Ohio University in 1980, graduating Cum Laude.
Other Legal Experience
1985

Mr. Nicodemo began his legal career as an Assistant Prosecuting Attorney for the Stark County Prosecutor's Office in Canton, Ohio. As a prosecutor he tried over 100 felony jury trials, including four capital murder cases. He compiled an outstanding trial record, and he became known as a knowledgeable and thorough lawyer—traits that serve his clients well today.

1993

In 1993, Mr. Nicodemo left the Prosecutor's Office and joined The Okey Law Firm. There he successfully made the transition from representing the victims of crime to representing those who suffer from negligence and carelessness. During that time, Mr. Nicodemo successfully handled hundreds of cases involving automobile collisions, defective products and medical negligence. One such successful aviation case, Jaeck v. Ninety Nines, resulted in an $852,000 jury verdict and judgment for his client.

2007

In 2007, Mr. Nicodemo joined with Brian R. Wilson to form Nicodemo & Wilson, LLC., private practice attorneys. In addition to maintaining a law practice focused on litigation Mr. Nicodemo handled a large number cases involving Estate Planning & Probate, Small Business formation as well as Contract and Bankruptcy Law.

2014

In 2014, Mr. Nicodemo accepted a position as a part-time Assistant Law Director for the City of Canton, largely handling claims and litigation against the City.

2016

In 2016, Mr. Nicodemo formed his own practice, The Law Office of Richard A. Nicodemo, LLC. and remains dedicated to achieving the best results possible for his clients.

In addition, Mr. Nicodemo worked as a part-time law instructor for both Walsh University and Stark State College from 1985 until 1994.
Professional Activities & Recognition
President, Stark County Bar Association (June 2013 to June 2014)
Executive Committee, Stark County Bar Association (June 2007 to June 2015)
Chairman, Stark County Bar Association. Disputed Fee Committee (June 2006 to June 2013)
Member of Stark County Bar Association, Bar Applicant Committee and Legal Aid/Pro Bono Committee
Member, Ohio State Bar Association
Secretary, Stark County Association for Justice
Treasurer, Stark County Association for Justice
Member of Ohio Academy for Justice (1993 - present)
Special Prosecutor, City of Fairlawn (May 2001)
Special Prosecutor, City of Canton (September 2006)
Special Prosecutor, Stark County (April 2006)
Hearing Officer, Stark County Board of Commissioners (June 2007)
Volunteer at Legal Services Program, Coleman Center
Community Legal Aid Volunteer (2006 to present)
Community Legal Aid Pro Bono Recognition Award (2014)
Invited Speaker for multiple legal seminars and conferences
Board of Trustees, Stark Social Workers Network (October 2007 to present)
Personal
Christ The Servant Parish– Canton, OH


Member of Advisory Board (1992 to 2004)




President of Advisory Board (2002 to 2004)




Reverse Raffle Committee Member




Finance Committee Member

Angel Tree Foundation – Canton, OH
Hoover High School – North Canton, OH


Volunteer Judge for Mock Trial Scrimmages




Member of various booster clubs

Plain Local Schools Alumni Association – Canton, OH
Holly Hills Baseball Association – Canton, OH


Volunteer Coach (1994-2002)

North Canton YMCA – North Canton, OH


Volunteer Coach, Youth Basketball (1996-2002)